The decision baffled some but, Third City Partner Mark Lowe says, Delia simply lost out in the generation game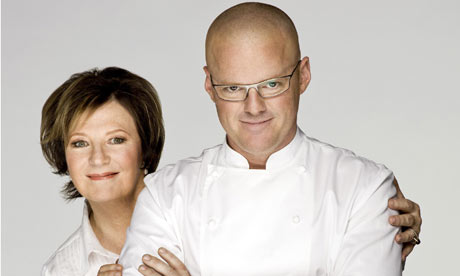 "Can you imagine a kitchen in any part of Britain that doesn't owe something to Delia Smith?" So wrote Hugh Fearnley-Whittingstall in last week's Daily Mail. "We all know that 70 is the new 60. And at 71, Delia is still so fresh."
The fact that these words come from Hugh's mum Jane and not the man himself tells us much about Waitrose's decision to ditch Delia as its 'food ambassador', while extending Heston Blumenthal's contract.
Successful retail brands have a near-seismological read on their customers' changing tastes. That's how Waitrose got where it is and it knows that Delia was to the baby-boomers what Heston is to Gen X.
The post-war generation still has massive spending power, but most of these shoppers now buy for two and Waitrose future depends on getting upscale middle-class families through its doors.
So retiring Delia is a calculated risk in pursuit of what marketing director Rupert Thomas calls 'inspiration and innovation' – a neat reflection of a few emerging trends.
Firstly, Delia spoke to a generation where women made most of the grocery decisions. This is still the case, but gender roles are changing and with them our retail demands.
Chief among these is the 'professionalisation' of domestic activity. This trend is led by the likes of Heston Blumenthal and symbolised by the new middle-class totem, a 'chef's kitchen' replete with chrome mixers and monobloc taps taken straight from a Michelin-starred restaurant.
Delia was more of a 'blender' person, pitching unashamedly to the amateur chef and looking to make life more simple, where Heston makes it more complicated.
Of course, Nigella has stepped in to fill a Delia-shaped void but like Heston, she reaches the male demographic in a way that Delia never did.
Getting 'celebrity chefs' on board at all was always a risk for a brand with such an image-sensitive audience and that's why Waitrose took so long to do so, but you can bet that Delia won't be back.
The article originally appeared on The Drum