We believe in balancing purpose and profit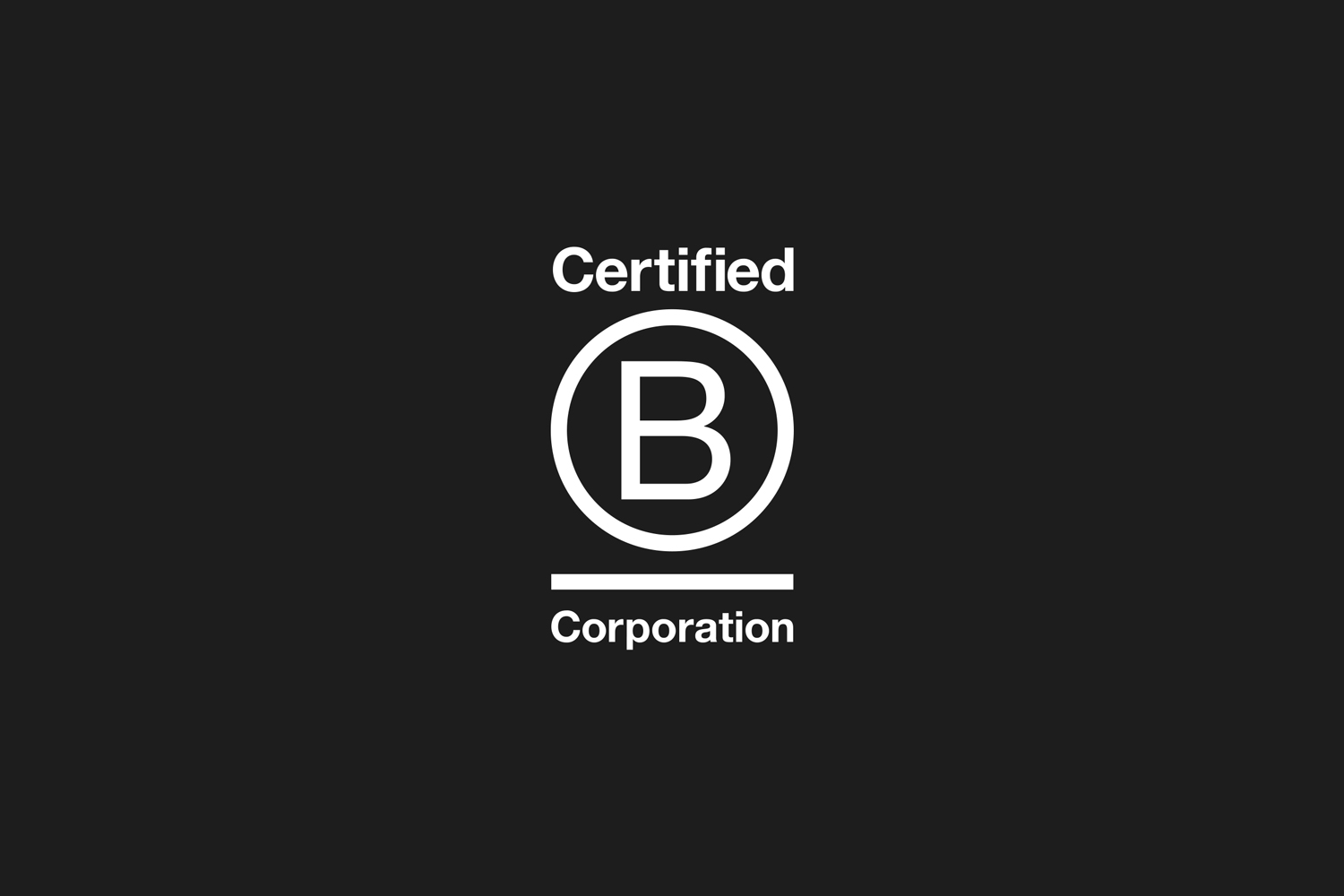 We are an accredited B Corp
At the heart of our business are our values – Integrity, Curiosity, Empathy, Responsibility.
We hold fast to these values by running a business that is always striving to be better and always holding ourselves to account. So, achieving B Corp status has been an important example of that ethos. It's an official recognition that we genuinely care about the impact our business is making on colleagues, clients, communities – and of course the planet.
Achieving B Corp status is just the beginning. We want to constantly improve our scores and play an even more considerate role in the society we are part of.
25%
turnover dedicated to purpose led campaigns
93%
staff retention (2020-21)
Supporting good causes
We commit six per cent of billable hours to pro-bono work to help non-profits and charities start movements, while staff are given three volunteering days a year to support issues they really care about. Recently, we launched The Fashion Minority Report to promote diversity in fashion and we've trained local Lewisham businesses as part of the DEK Growth Programme.
This year we're supporting upReach as our charity chosen by staff. Its mission is to increase social mobility by supporting students from less-advantaged backgrounds to secure top jobs.
Diversity & inclusion
We welcome team members, clients and partners – regardless of ethnicity, gender, sexual orientation, religion and socio-economic background – to join us and help us be better. Together, we're better able to understand and respond to our complex world and recognise the forces that shape our views.
Partnerships with Prince's Trust and the Taylor Bennett Foundation have helped us to bring in diverse talent to our team and to give young people from under-represented backgrounds vital PR experience.
MindFULL Culture
We constantly review how we're helping staff stay connected and healthy, from dealing with lifestyle changes to managing workload. We have a team of Mental Health First Aiders and offer everyone a Mindful Package, including the Calm app, yoga, and free health insurance.
We also make a stand on the things that matter, supporting the PRCA's campaign to end unpaid internships (paying all our interns the London Living Wage), and are clear about who we won't work with – tobacco, arms, or gambling companies.