The brief was awarded following a three-way competitive pitch and Third City becomes the first social media agency to work with the charitable foundation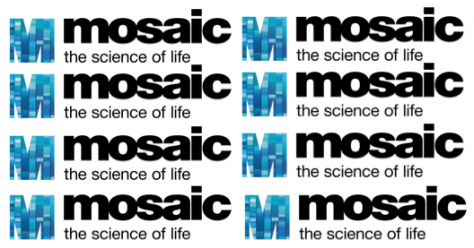 Mosaic, a new digital publishing project led by the Wellcome Trust's Head of Communications Mark Henderson, formerly science editor of the Times, is designed to fill a gap in the market for long-form content in science journalism.
Freely available worldwide, and re-publishable under a Creative Commons licence, the digital magazine will publish at least four in-depth features a month exploring new trends and emerging themes in biomedical science, and is aimed at the 'curious public' – those who are interested in science but may not be science professionals.
Third City's campaign will centre on engaging scientific influencers to garner backing for Mosaic and drive maximum impact at launch.
Mosaic will provide depth and context to a subject through compelling narrative-based feature articles, film and images.
The account team is headed up by Senior Consultant Allison Lawrence and overseen by partner Graz Belli.
Commenting on the appointment, Wellcome Trust Marketing Communications Project Manager Louisa Tribe said: "We're delighted to be working with Third City on social media outreach for Mosaic. We were impressed with their strategic approach and creative mind-set. Mosaic will tell compelling stories which explore and explain the science of life. Social media will be a key channel to open up the storytelling process, involve our users and curate discussion."
Allison Lawrence, Senior Consultant, Third City said: "Mosaic will see the Wellcome Trust enter the digital publishing space for first time in its history and we're exciting to be involved in such a dynamic project. In an internet age of short attention spans and content developed for instant gratification it's a rewarding challenge to be executing a social media brief based on in-depth engagement with long-form online publishing."
For more information about the Wellcome Trust's Mosaic visit blog.mosaicscience.com.