Facebook isn't just a land of ads with infinite reach, says Third City Partner Graz Belli, and for brands it needs to be a place to have a personality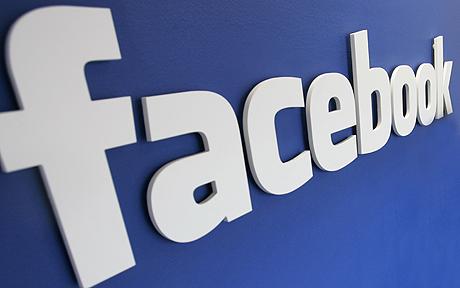 "On the Internet, nobody knows you're a dog," read the caption of a 1993 cartoon in the New Yorker. The Peter Steiner joke marked a significant moment in the history of the Internet and its adoption when freewheeling anonymity was the name of the game.
It doesn't work anymore.
The ascendancy of social media and in particular Facebook has flooded the net with real identities, real people, real friends, and not fake ones.
Nearly a billion of these friends now congregate on the social network behemoth, dependent on it to interconnect and curate their lives, the very purpose for which it was designed. Yet whilst the value of Facebook to consumers has been realised, how to gain value or rather make money from these 'friendships' is the trillion dollar question vexing Facebook, its investors and brand owners too.
The obvious, but lazy answer is to default to advertising. The sheer scale of Facebook's 'audience', and the reams of personal information that populates it, makes it on the surface very saleable as an advertising platform.
The uncomfortable truth, though, is that people don't want to be bombarded with broadcast messages here. Findings from Ipsos reveal eight in ten people disregard ads that feature on the network, a view that is backed up by hard analytics. For every 10,000 ads delivered by Facebook, 5 click-throughs are generated proving reach means nothing if the ads are ignored. General Motors was the first big brand to recognise this, pulling its $10 million Facebook advertising budget earlier in the year.
Pressure from shareholders to reverse Facebook's tanking share price is pushing the company to cast around for effective advertising formats and crucially to figure out how mobile can unlock its commercial potential. This presents even more of a challenge.
Facebook wasn't built with mobile in mind. Yes, the company now has some 600m mobile users and the acquisition of Instagram in April has boosted its capabilities in the fast-growing mobile market. But, adapting the platform and its advertising format for mobile devices remains a daunting task.  You see it's all down to size.
Smartphone screens are small and therefore don't deliver a good environment for advertising. The ads they carry are microscopic, easily inconspicuous, and as users tend to spend less time per session browsing they are less valuable to advertisers. This means Facebook will need to blitz users' mobile news and other feeds with all manner of paid-for content to generate the level of return desired by shareholders.
So, yet again Zuckerburg walks a dangerous line between scraping in revenue and aggravating Facebook's user base.
What does this mean for marketers? Arguably, it's not our concern if and how Facebook monetises itself. Our concern is how to get people to share with friends and family in an environment where you can't control messages or put words in people's mouths – something the PR industry has tackled for decades.
The answer lies in letting go of our fixation always to measure success on the number of sales generated in the short term and recognising the true value of Facebook for brands in building trust, favourability and engagement in the long run.
Take Bodyform's genius response to sarcastic comments posted on Facebook about its 'misleading' advertising campaign. A young man called Richard Neill protests his jealousy of women during the 'wonderful time of the month' if the ads are to be believed.
Rather than close down the discussion the company keyed into the spirit of the moment. Its self-mocking video delivers an apology from a fake CEO who admits 'what you've seen in our advertising isn't a factual representation of events' because 'we wanted to protect men from the harsh realities of womanhood'.
Perfect; this friendly banter is fun, it risks going wrong but in the end this is normal behaviour between friends. Friends listen, share, promote their interests and develop deep bonds.
Brands should do the same. They need to look beyond advertising to unleash the true value of Facebook. And so does Facebook.
This originally appeared in PR Week December 2012.