Guide Dogs, the UK charity for people who are blind and partially sighted, has hired Third City to help it deliver on support delivering on raised ambitions for its annual awareness week
Guide Dogs Week will run this year between October 5th and October 13th. The initiative is a high point of the charity's calendar and drives donations as well as awareness of the organisation's services – which have been bringing independence and mobility to people who are blind and partially sighted for over 80 years.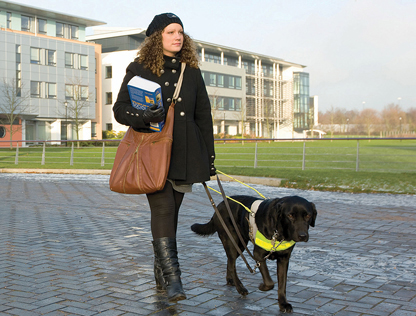 The charity has bold ambitions to increase the event's impact and connect to its audiences over a longer period. Working with Guide Dogs in house team, Third City is planning a series of head turning creatives using experiential, social and celebrity endorsements as well as traditional media relations, which kick off in early September. Third City will also be working with the charity's key sponsors to maximise their support during the life of the campaign.
For the first time, the Guide Dogs campaign will be built around a new strapline, Stand Out For Guide Dogs, and will use 'high visibility' as a theme running throughout all of the programme elements across the country.
Louise Robertshaw, Head of Communications and Campaigns at Guide Dogs, said: "We have ambitious plans for Guide Dogs Week this year, to really put the charity on the map and engage with both new and loyal supporters. We campaign to ensure people with sight loss have the same freedom of movement as everyone else, and we want to shout about the difference our life-transforming services make."
Gill Brown, Partner at Third City, said: "Guide Dogs has an enviable brand among charities. We have been so impressed by their strategic vision and their appetite for challenging ideas which will elevate their communications and fundraising this year."