Starling Bank appoint Third City for renewed focus on customer growth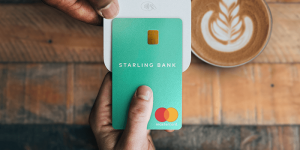 Starling Bank has appointed Third City for a new consumer-focused brief designed to support the growth of its award-winning personal and business accounts.
The leading fintech has opened more than two million accounts in just four years and is the first of the new breed of digital banks to move into profit.
Third City has been tasked with showcasing Starling's faster, easier and more ethical banking services to support brand awareness and consideration.
Alexandra Frean, Chief Corporate Affairs Officer at Starling, said: "We're excited to be working with Third City on this new brief. Raising our profile among potential personal and business account customers is going to be critical for us in the year ahead as we build on success to date and prepare for a new phase of customer growth."
Graz Belli, Founding Partner at Third City said: "Starling isn't just another bank, it's a true 'purpose' brand setting the industry standard for fair, responsible and relevant banking. Our creative campaigning, with a single-minded focus, will show how Starling is changing banking for the better."
One of London's fastest growing independent PR agencies (PR Week Top 150 2020), Third City picked up more than 50 award nominations last year, winning PR Week, PRCA and Creative Moment's Technology categories for its 'Cold Turkeys' campaign for online doctor service provider Zava.