British independent movie The Silver Goat cost just £55,000 to make and was shot in 11 days around London. With no budget for marketing, the film was in danger of sinking without a trace in the noise of Hollywood blockbusters… enter Third City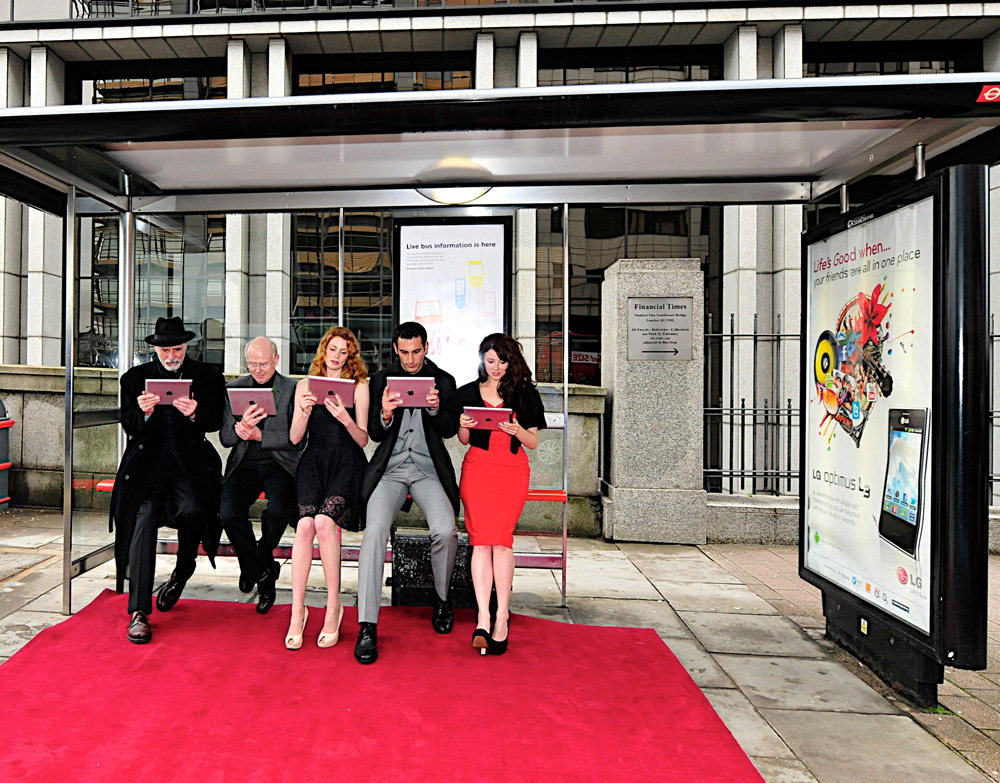 Producers Pinball London tasked Third City with the worldwide launch of The Silver Goat, writer/director Aaron Brookner's first feature-length film.
An eye-catching live event was the best way to drive global media attention and bring to life the innovative nature of the UK's first iPad movie. So we decided to hold the world's first premiere on a London Routemaster bus, an event that properly executed would achieve media cut-through while highlighting the portable benefits of a movie made for iPad.
Cast members, crew and friends assembled for a 'red carpet moment' on London's South Bank. The premiere lasted for 83 minutes – the same length as the movie – and took the audience around Chelsea, Royal Opera house, Southbank, the Almeida Theatre, a flat in Notting Hill and the banks of the Thames, where the movie was filmed.
Media interest was extensive resulting in exposure in the Evening Standard, Metro, The Guardian and ITV News, as well as write ups in more than 50 major news and technology sites among them TechRadar and Gizmodo.