Our media campaign for relationship website eharmony centred on a live, linguistic experiment to determine the accents we find most attractive in a potential partner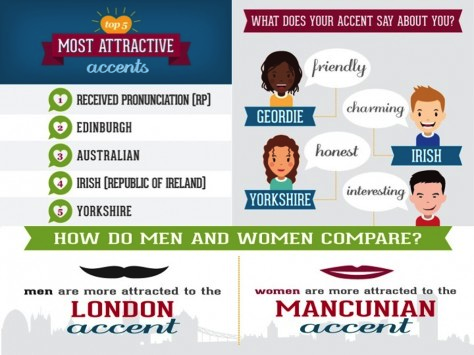 Beauty may only be skin deep but an attractive accent really can get under a person's skin in all the right ways.
We played a thousand singles sound clips of men and women with 19 different accents and then asked them to score each person on 10 different character traits. Each to their own, but a winning accent was found.
The findings revealed that Received Pronunciation is the nation's favourite twang, followed by the Edinburgh, Australian, Irish and Yorkshire accents. They were brought to life in a series of fun infographics seeded across eHarmony's social platforms.
Great articles about the experiment appeared in The Times, Daily Mail, Mail Online, and Mirror, and the story was also picked up by Good Morning Britain and comedian John Bishop.