Spring
Tackling e-waste with The Trade-Inn
The UK has an electronic waste problem. From discarded smartphones to e-readers, tablets to smartwatches, we produce more than 1.6 million tonnes of it every year, and the issue is only getting worse.
Enter Spring, a new tech trade-in service that aims to get old devices out of drawers and back into the world to be used again, cutting waste and contributing to a circular economy. Spring's kiosk-style pods are launching in supermarkets around the country, starting with London, enabling customers to sell their unwanted devices to be repaired, rehomed and reused. They briefed us to create a newsworthy launch event to generate buzz in the capital.
Highlighting the value of old tech
We knew that demonstrating the value of old tech was essential and that we needed to highlight the wider e-waste issue, but in a way that felt upbeat and celebratory. When we realised the 24kg of e-waste UK adults produce each year on average has the equivalent volume of eight pints, an idea was born: let's create The Trade-Inn, the first pub where you can pay for your food and drinks with old tech, with any surplus funds credited to the customer's Spring account.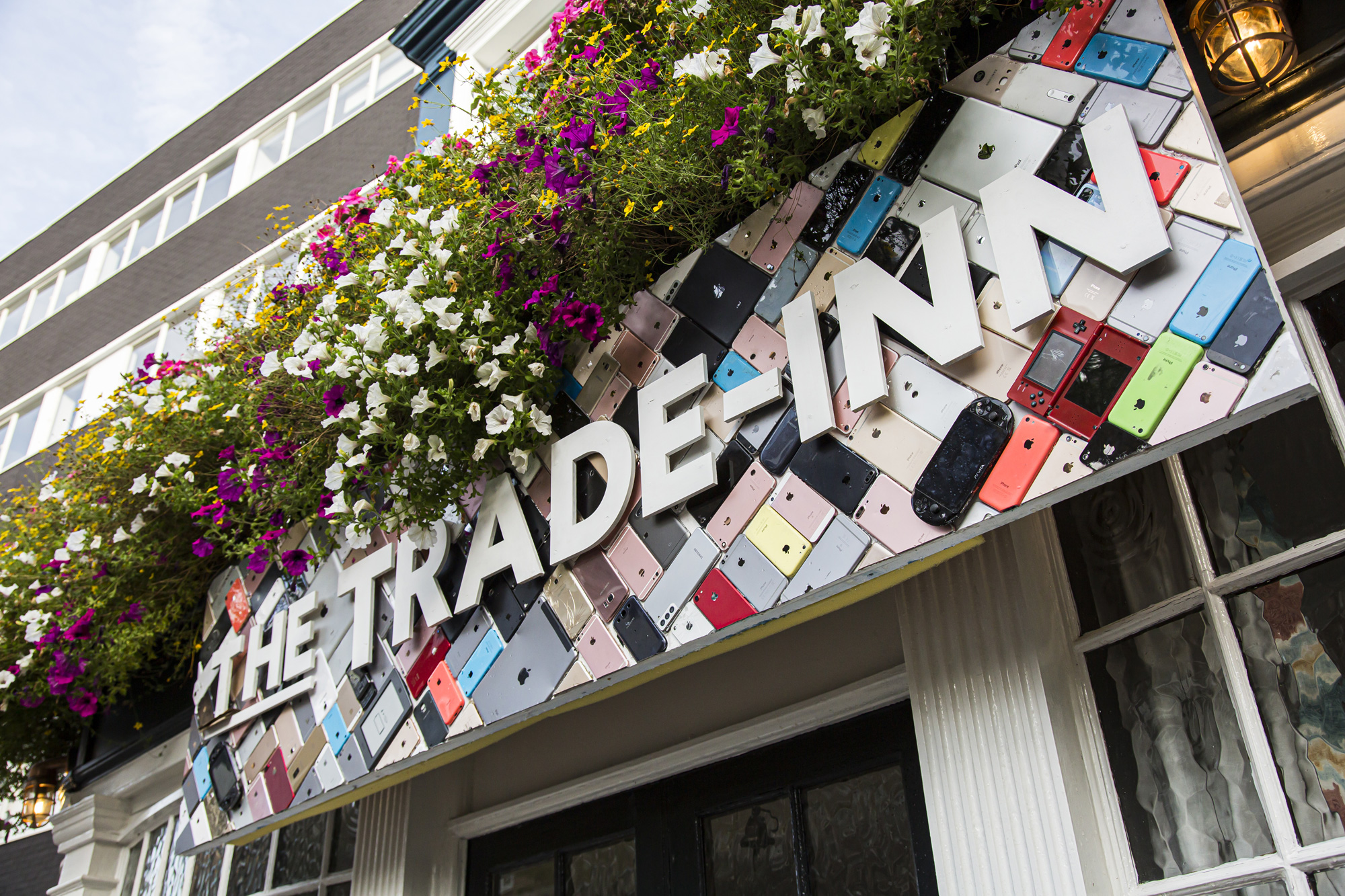 Going Full Circle
We took over the Prince Arthur in Shoreditch for a week, creating a new pub sign out of recycled tech while also installing three Spring pods so customers, journalists and influencers could try out the service. Included in the week-long activity schedule was the screening of a newly created short film – Going Full Circle – about importance of a circular economy with like-minded brands, including Too Good to Go, Thift+ and UpCircle, who were also invited along to join the launch celebrations.
The first customer
To make a media splash, we invited model and environmentalist Daisy Lowe to be our first customer, who posed for photos with Spring's founders and shared her experience on Instagram, which was subsequently liked by a host of famous names including Jamie Oliver. Over the course of the week, the activity generated more than 50 pieces of coverage, including ITV, The Evening Standard, and the Standard's Science and Tech Daily podcast, while the trade outreach secured key pieces in the likes of The Grocer, Talking Retail and euronews.green to help engage future partners.
Beer for tech – Lowe visits recycling pub
Supermarkets to roll out buy-back kiosks for old electronic devices
Pay for your drinks with old iPhones at this unique London pub