The future is electric
With sales of new petrol and diesel cars to be banned from 2030, the future of automotive is electric. That's what car manufacturer Kia UK briefed us to communicate as part of the launch of its new EV9 model – a game-changing new family electric car.
Wanting to move the conversation on from the repeated myth-busting around EVs, our approach was to celebrate the potential of electricity – putting it front and centre of a stunt as bold as the EV9's striking and futuristic design.
The idea? To put a million volts through parent and car enthusiast Jodie Kidd, one of the most dangerous stunts she's ever taken part in. Wearing a chainmail faraday suit and sitting on a raised platform to protect herself from instant death from a 'lightning machine', Jodie was able to control the electricity with her fingertips and even shoot streams of lightning from her hands.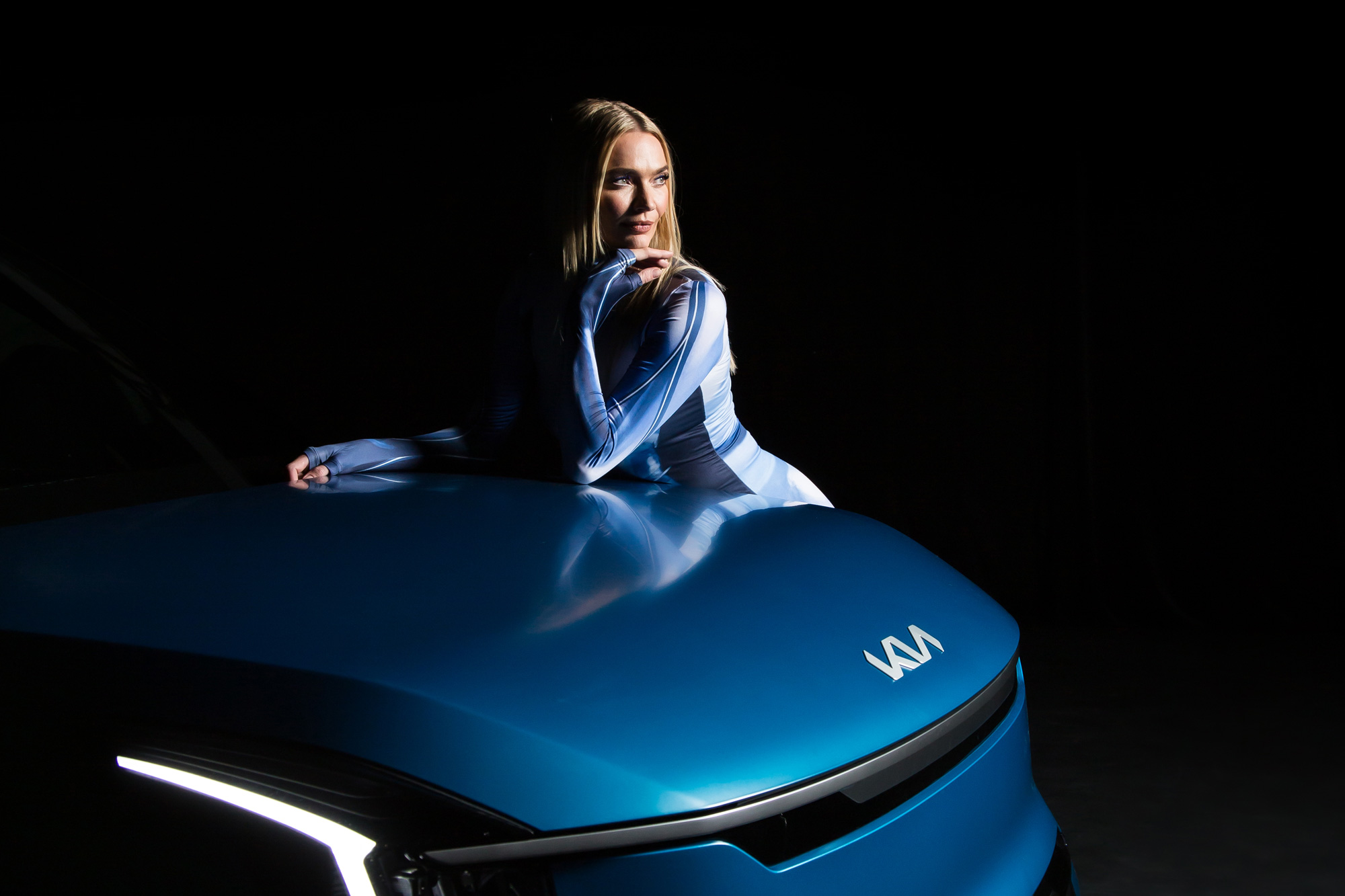 She's electric
The 'lightning' photography was then combined with shots of a futuristic-looking Jodie and the EV9, showing off the family SUV's key features, boasting up to seven-seats in a three-row format, ultra-rapid charging, a range of more than 300 miles from a single charge, and 'vehicle to load' technology that allows the EV9 to power almost anything with a 3-pin plug.
1m
Volts put through Jodie's body
2026
The year most drivers will go electric
The EV tipping point
Supporting research revealed that more than a quarter of parents have been encouraged to buy an electric vehicle by their kids, with learning about environmental issues at school, thinking EVs are cool, and seeing electric cars on TV and YouTube driving the desire. On average, by 2026 is when most drivers think they'll buy an electric car.
Results 
Blanket media coverage includes a double-page spread in the Sun, Sun Online, Mirror, Express and Daily Star with many more to come.
Video captures the moment Jodie Kidd gets 'electrocuted' by millions of volts
Moment model Jodie Kidd 'electrocuted' with more than ONE MILLION volts
Many parents have been encouraged to purchase an EV – by their kids