Making money from a side interest is something a third of adults do now, so MOO launched their square business card for the dual-career pro with Third City by designing cards for famous characters with double lives
MOO has unearthed a rise in the number of British 'Venture Creatives' – those making money from a creative interest outside of their main day job.
Research by MOO and Third City revealed that almost a third (32%) of British workers are making money from creative pursuits – which contributes £15 billion to the UK economy each year.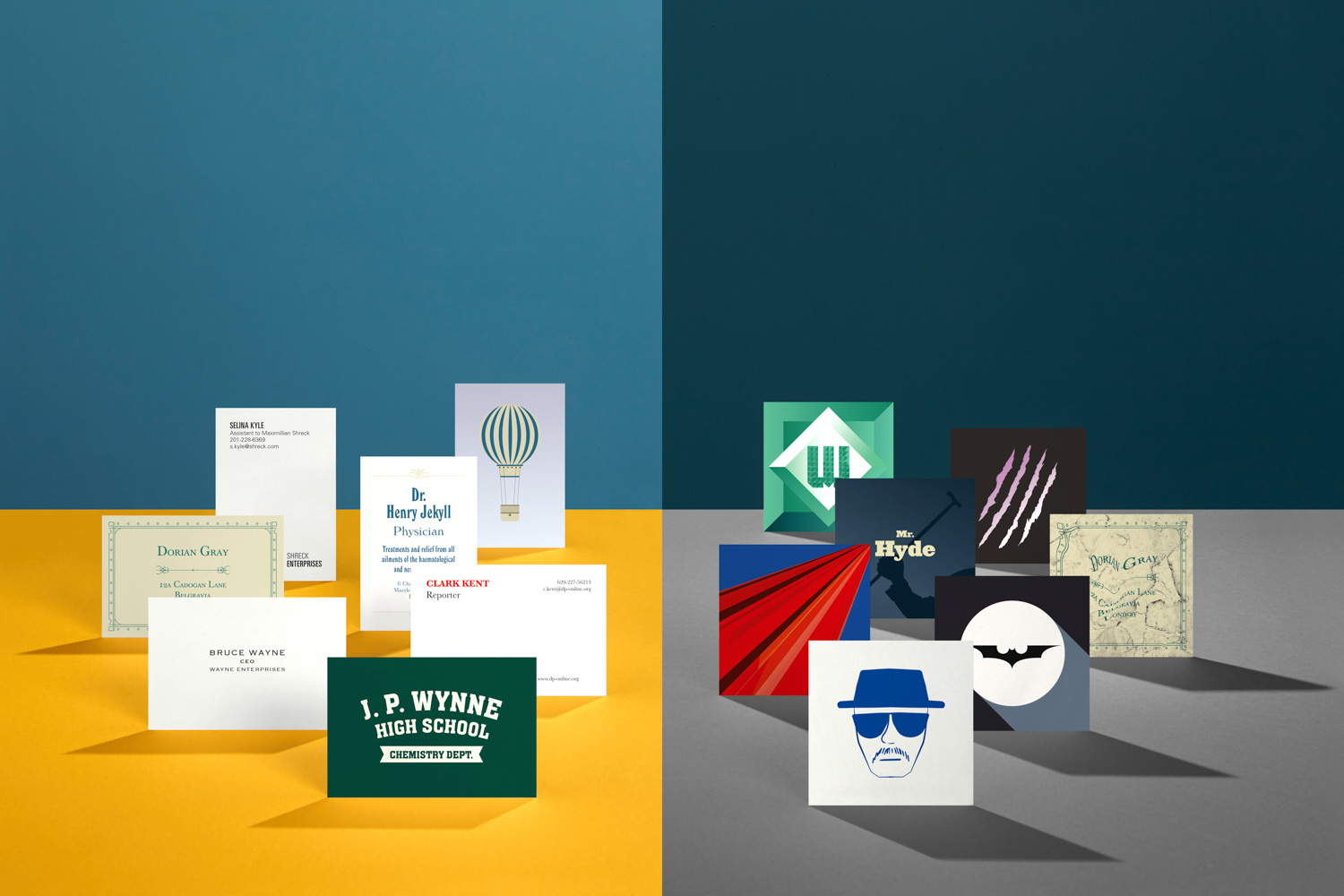 We launched MOO's super cool range of Square Business Cards aimed at people living these double work lives – one being their day jobs and the other cash-making, creative pastimes. They need something a little less ordinary.
With that in mind, we designed a series of business cards for well-known characters with dual identities, among them Breaking Bad's Walter White and Heisenberg, Jekyll and Hyde, and Bruce Wayne and Batman. Highlight coverage included TrendHunter, Design Week, Gizmodo, Mashable, the Evening Standard and GQ.com.