With the pensions system turned on its head following the 2014 budget, we worked with LV= to engage in the debate around retirement saving and bring clarity to consumers who were struggling to grasp the changes
After radical changes to the pensions system, nearly a year later most consumers were still confused. As one of the UK's leading retirement specialists, LV= wanted to initiate a conversation around the changes as well as glance at the state of retirement saving in the UK more generally.
To do this we worked with LV= to craft a cutting edge thought leadership study billed the State of Retirement, which analysed the public perception of the pension changes but also highlighted the widening gap between men and women when it comes to saving for later life.
The report was launched at a Parliamentary event, attended by a range of key stakeholders, journalists and industry experts. The story was also supplemented with consumer-friendly infographic guides; summarising the report findings and highlighting facts and figures that would trigger readers to reassess their own pension plans in light of the changes.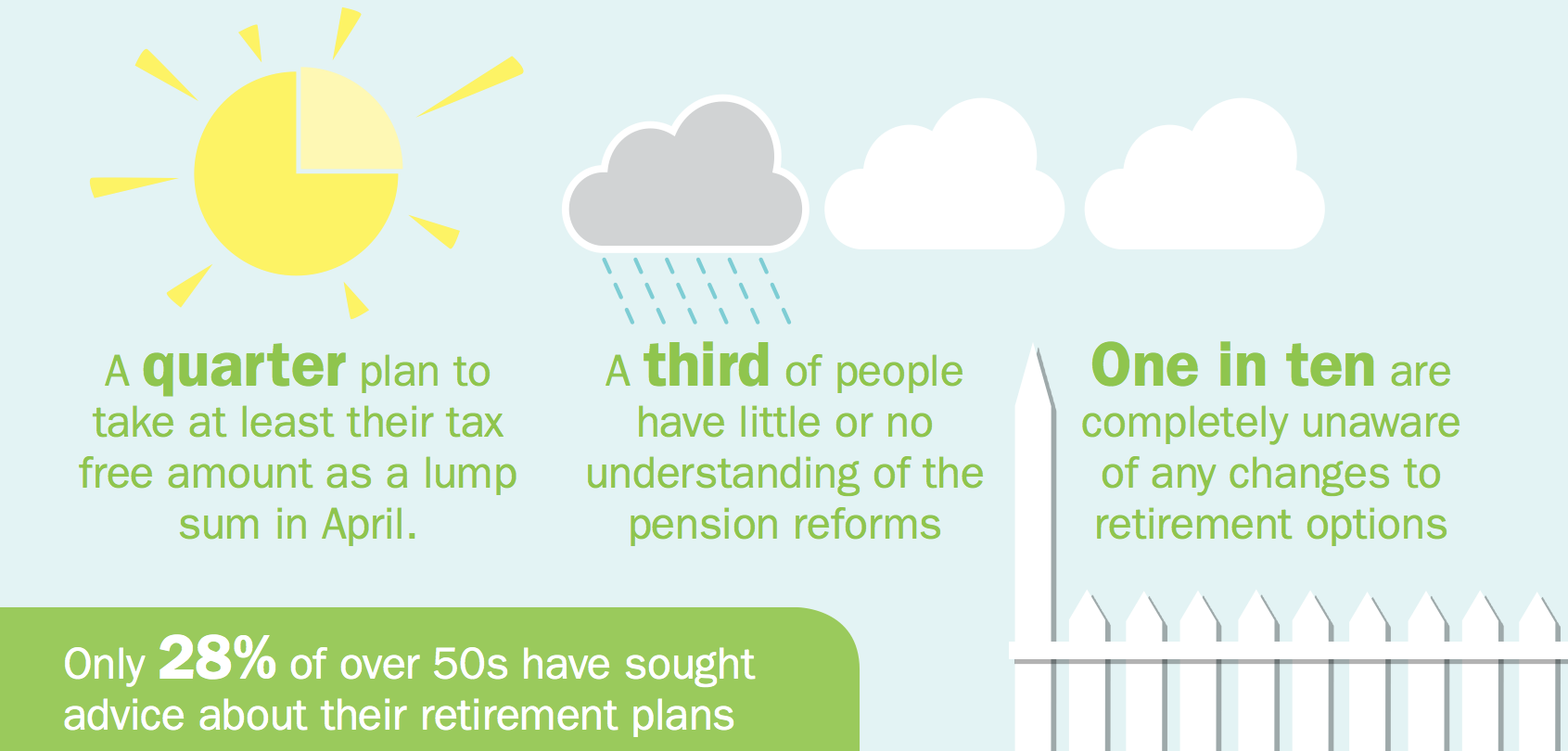 The breadth of news coverage made LV= the most vocal pension specialist in the media in March, but the initiative also saw excellent engagement across social channels, contributing to the mutual winning Best use of Social Media at the FS Tech Awards 2015.