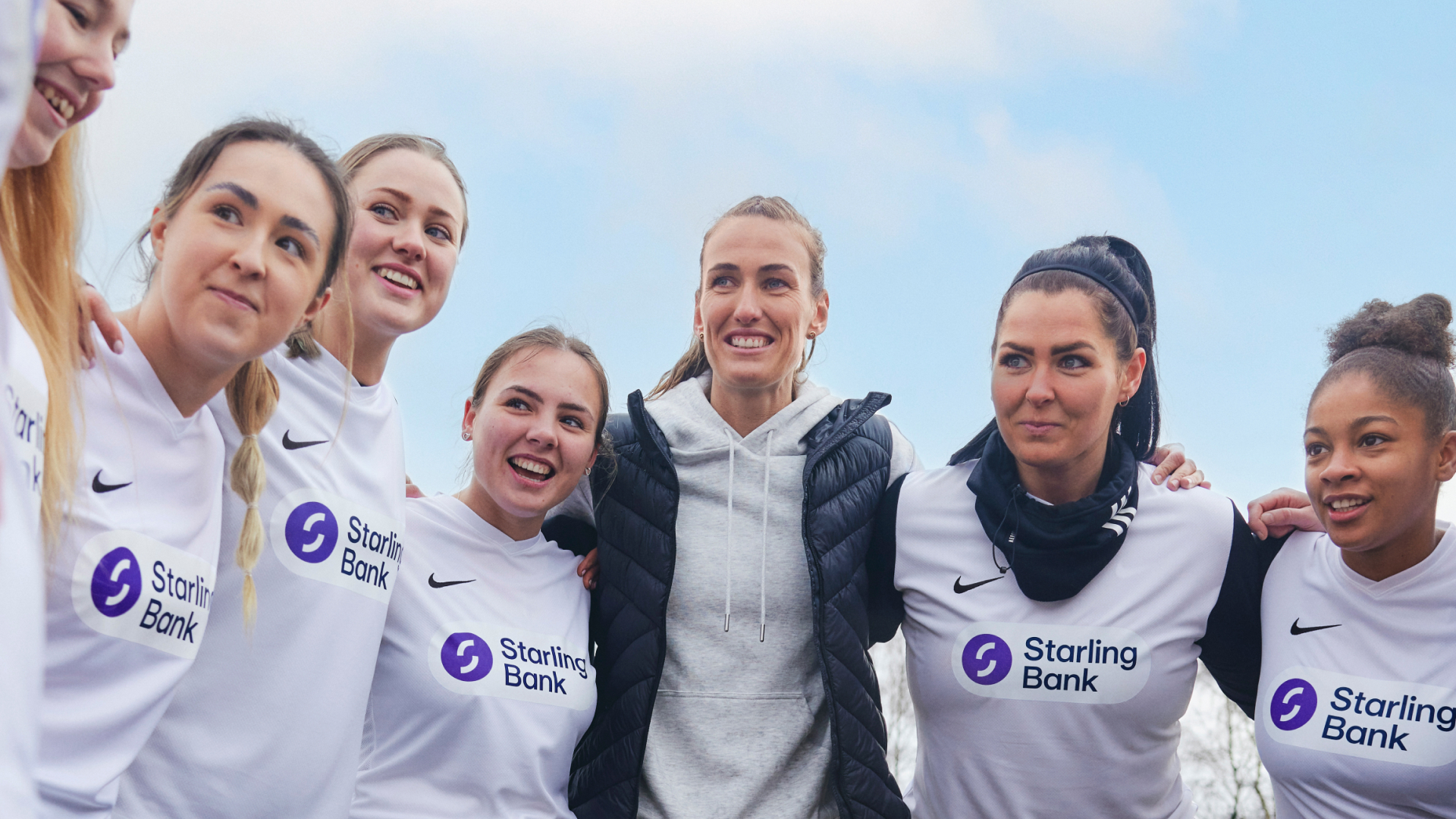 Building on Starling's support for womens' football, we partnered with Jill Scott MBE to deliver vital kit to clubs.
The Lionesses historic EUROs win inspired women and girls across the country to take up football. Building on its sponsorship of the tournament, Starling asked us to help to get even more of them involved.
Research suggested that funding was a barrier to uptake and this was being made worse by the costs of living crisis. So the campaign saw Starling partner with Gift of Kit to provide £200,000 in coaching, equipment and kit to grassroots teams across the UK. 
To launch the initiative, we worked with GoK's membership base about the financial impact; it found that women's clubs were much more affected than mens' and that parents were asking daughters to contribute their pocket money towards their training to bridge the gap.
We partnered with Jill Scott MBE to front the campaign and talk about her own experience of grassroots football and her hope to inspire a new generation of girls.
We landed national interviews with Lorraine (see below), LBC News, Press Association, Daily Mirror and Daily Telegraph to reach a mass audience of coaches, parents and players themselves. 
As a result more than 1,000 clubs applied to the Starling Gift of Kit scheme in under two weeks, showing the real need for initiatives to support women's sport.