A high viz fashion catwalk led by fashion model Amber Le Bon and partially sighted models across London's Millennium Bridge provided a celebratory kick off for Guide Dogs Week
To bring the campaign theme Stand Out for Guide Dogs to life – and set the tone for the most ambitious fundraising week ever, we organised a month long relay with guide dogs and their owners throughout Britain. From the Angel Of The North to Brighton Pier, iconic sites were mystery shopped for their accessibility with the guide dog partnership sporting high viz yellow jackets and harness.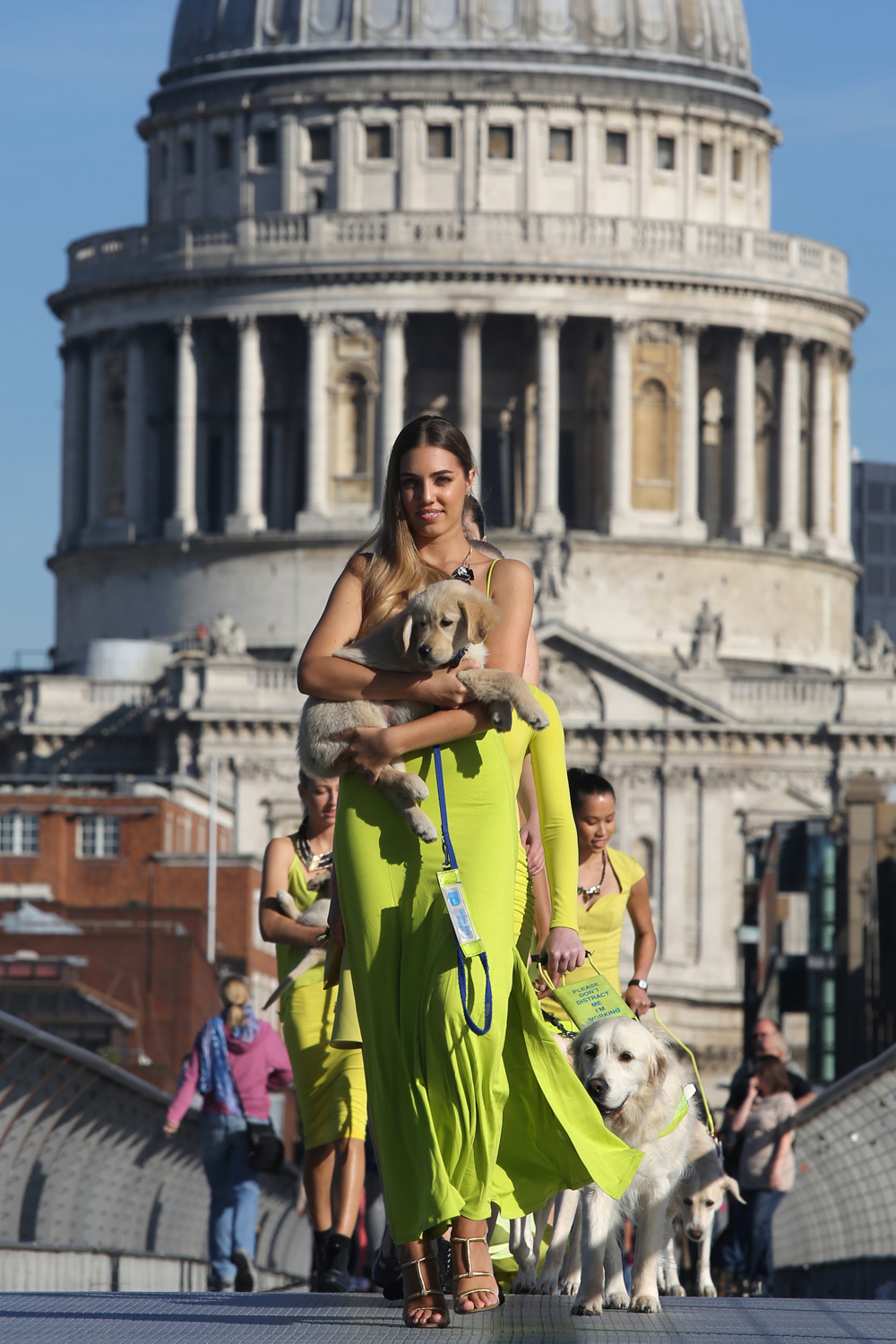 The four-week roadshow culminated with 12 year old puppy in training Wesley carried across the Millennium Bridge by Amber followed by a catwalk of blind and partially sighted models. The inspirational photocall won the support from ASOS who styled the collection and the hearts of photo desks across London, with pictures appearing in The Times, The Telegraph and The London Evening Standard.