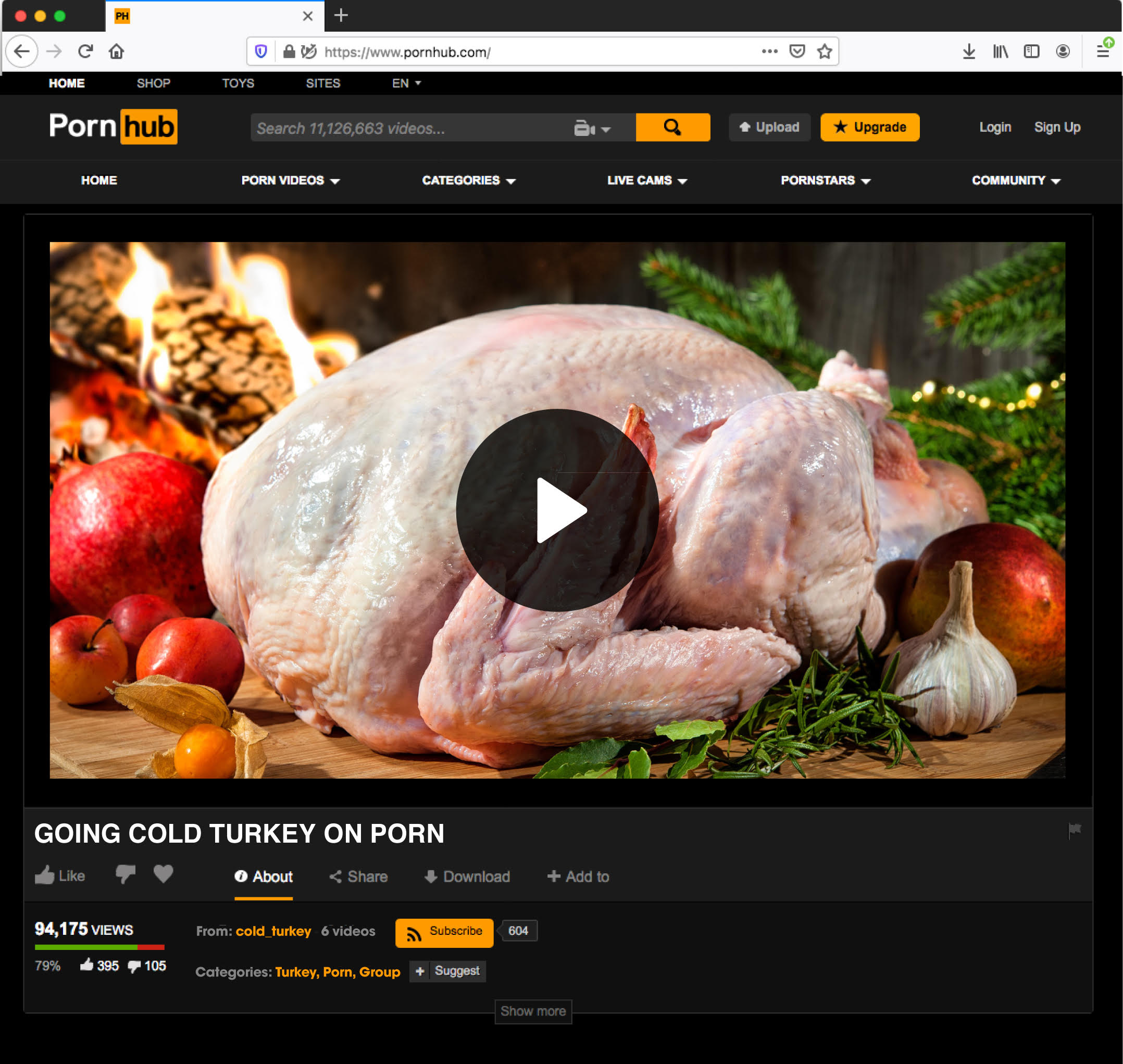 Porn sites get a lot of views: PornHub alone receiving more than 42 billion visits last year. Yet, for obvious reasons, few brands want to associate with them.
Not so Zava, the online doctor and Viagra retailer. December is a key period for erectile dysfunction (ED) medication sales, and so we were tasked to get the brand front-of-mind during the festive period.
An insights-gathering phase revealed two key points: firstly, there's growing evidence that porn is having a significant impact on ED, with the proliferation of free hardcore content on so-called 'tube' sites making it hard for a generation of men to get aroused in real life. Secondly, porn use spikes in December, with PornHub's own insights revealing the 27th December is the busiest day of the entire year for the consumption of X-rated content.
We decided to shine a spotlight on the issue of porn-induced erectile dysfunction (PIED) by encouraging men to go 'Cold Turkey' on porn this Christmas. And to ensure we were disrupting them out of their daily porn habits, we targeted them at source – uploading videos of unsexy roast turkeys with scrolling information about PIED to the most popular porn tube sites.
With titles like 'Big Breasted Bird Gets Roasted' and 'Nice Breasts, Juicy Thighs' we knew we'd stir up attention, while also making the target audience take notice by using humour over medical jargon and creating pub talk.
The stunt was supported with content on how men can give up on porn, written by psychosexual and relationship therapist Clare Faulkner.
Within days, the videos had acquired thousands of views and are still going strong, while Metro, The Daily Star and The Daily Mirror were among the media who covered the campaign with quality pieces that drew attention to the more serious message behind the activity: starting a more honest conversation around ED and its causes.
The campaign has received numerous industry accolades, including: Best Technology Campaign (PR Week Awards and Creative Moment Awards), Best Use of Video in a Campaign (PRCA Digital Awards), and Best Digital and New Media Award as well a Highly Commended in the Health and Wellbeing category (both PRCA National Awards).