With much attention focused on Belgium, we helped the charity Waterloo 200 celebrate Waterloo in London – bringing the spirit of Waterloo victory back to the capital
For the charity Waterloo 200 we helped coordinate and drive publicity for its New Waterloo Dispatch event – re-enacting the return of the message of Waterloo victory to London.
After a hard working campaign to drive awareness of the event itself – leading to key media such as the London Evening Standard, Time Out and the Sunday Times previewing the event – we set about making the festivities as easy and accessible for media as possible.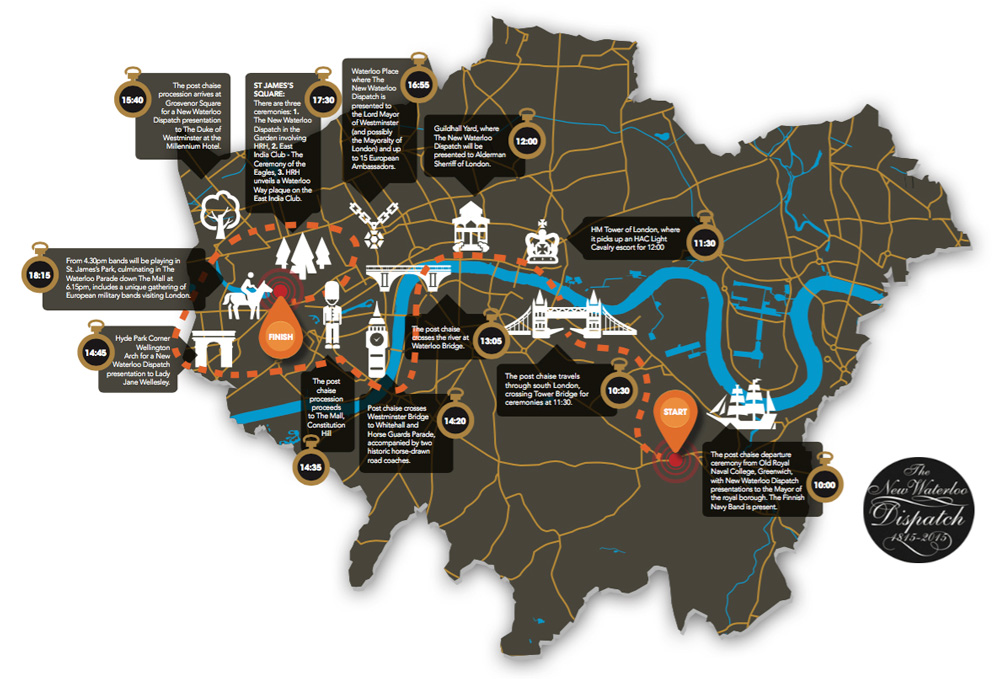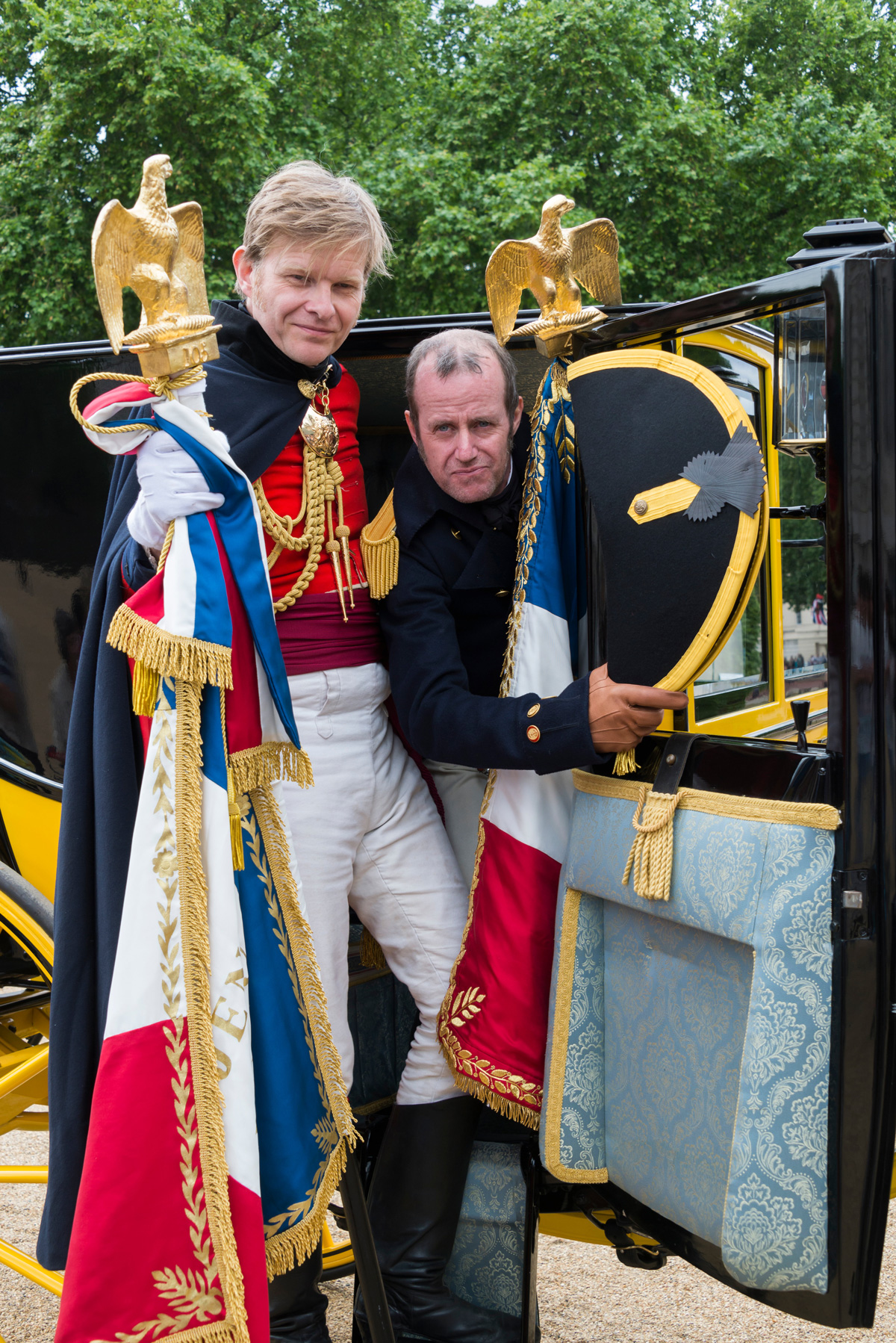 Working with a wide range of stakeholders, from the Royal press office to Tower of London and the East India Club, we co-ordinated a range of photo-call and interview opportunities for media across the capital.
Every national newspaper covered the event with several front pages featuring images from our staged media opportunities. ITV London and BBC News covered the process live on the day (including on the flagship six o'clock news programme).
The campaign helped drive up awareness of the Waterloo bicentenary from 33% to 55% and reached approximately 17m adults across the nation.*
*ICM Nat-rep tracking study carried out January and August 2015