Hoop
Swapping screen time for 'Green Time'
Not many PR campaigns inspire a new GCSE to be created, but that's exactly what our 'Green Time' activity for Hoop achieved, encouraging kids to swap an hour of screen time a day for the great outdoors.
The campaign, for family activity booking app Hoop, was designed to bring the brand's mantra of 'learning through play' to life during a key period for the business – the summer holidays.
With growing conversations around the dangers of too much screen time linked to the obesity crisis, we knew that a campaign that encouraged kids to get outside would be well received. With 58,000 nature-based activities to book on Hoop, the concept of 'Green Time' was born.
The initiative was launched with a photographic experiment that challenged kids to identify common British plants and animals. Amazingly, 83% of children couldn't name a bumblebee, while 51% struggled with a stinging nettle and 24% didn't know what a conker was. A quiz was created for the Hoop site, allowing people to see how well they score compared to the national average.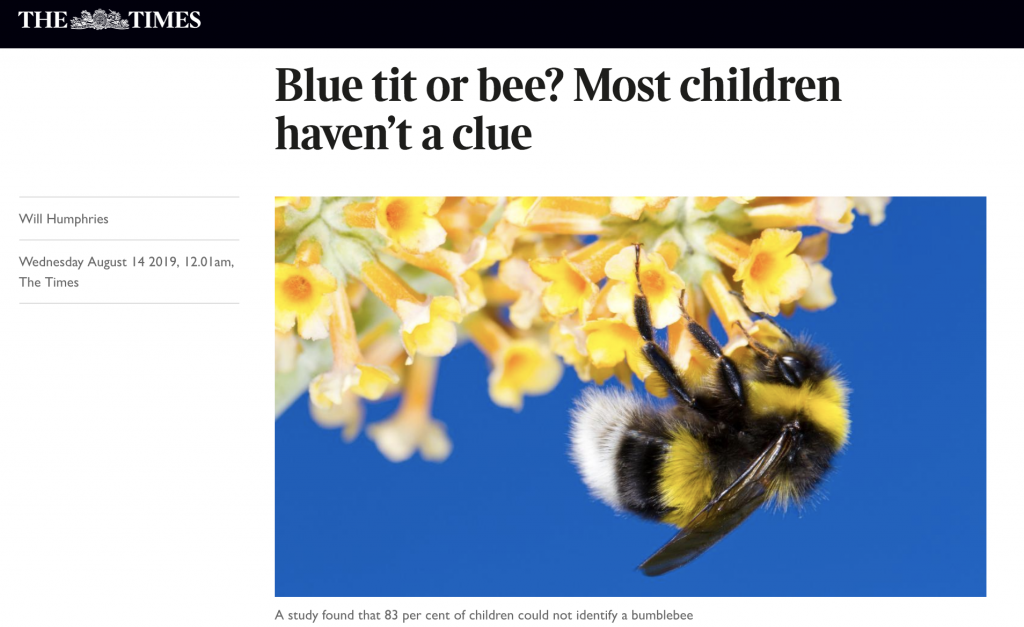 100+ pieces of media coverage were generated, including CBBC Newsround, the Independent, LBC, Sky News, the Times and Mail Online, leading to the number of app installs to double over the summer. What's more, it has been announced that a major exam board is drawing up plans for a new GCSE in Natural History, aiming to reconnect teenagers with nature by teaching them about British plants and animals, and our Green Time campaign was cited as the driving force behind it.