Hoop
Squashing the FOSH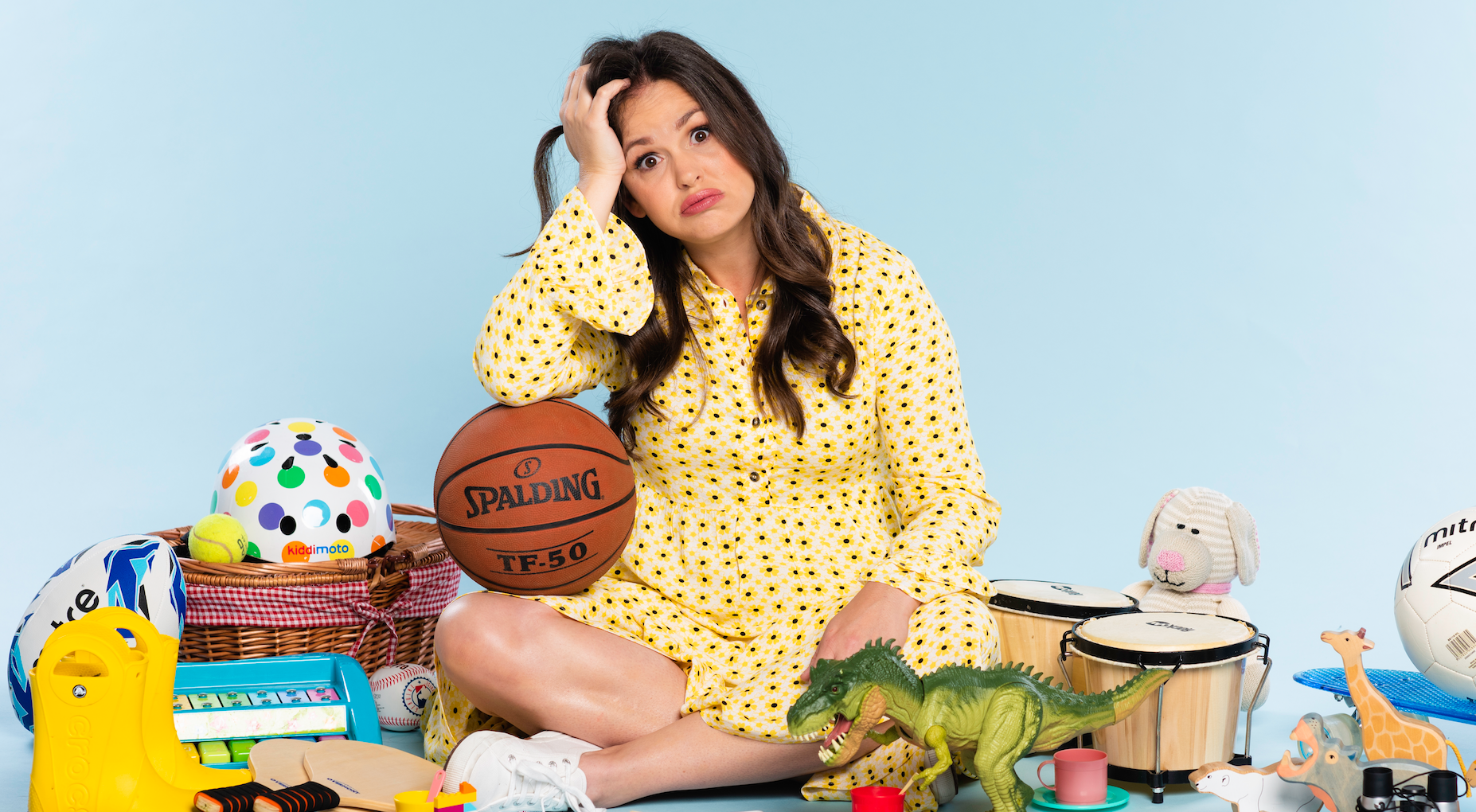 The school holidays can be a really stressful time of year for parents. In fact, one in four parents get FOSH – the fear of the school holidays.
Teaming up with celebrity mum and podcast host Giovanna Fletcher, we launched family activity app Hoop's 'Summer for Free' guide – the go-to for making life easier for parents across the summer period. The campaign went live at 7:32 on 22nd July – the time at which FOSH would reach it highest point, based on internal search data.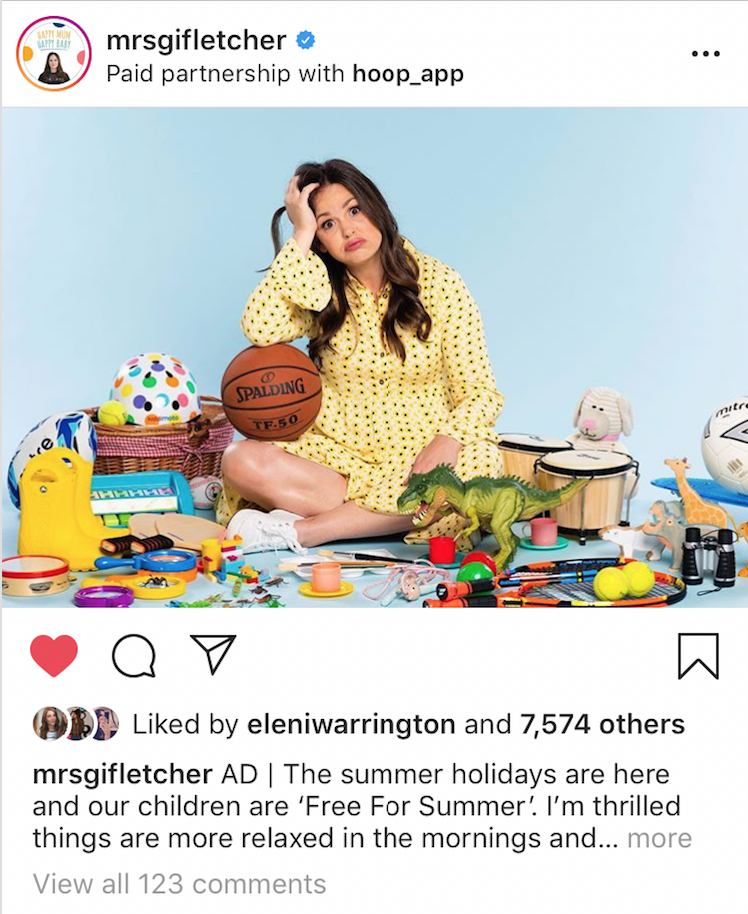 The guide lists more three million minutes worth of free activities for kids nationwide, as well as essential advice to survive FOSH over the holidays from contributors such as psychologist Dr. Dion Terrelonge and parent influencer The Dad Lab.
Coverage was widespread; including Mail Online, Female First, Huffington Post, and The Sara Cox Show, leading to thousands of app downloads since launch – and still going strong!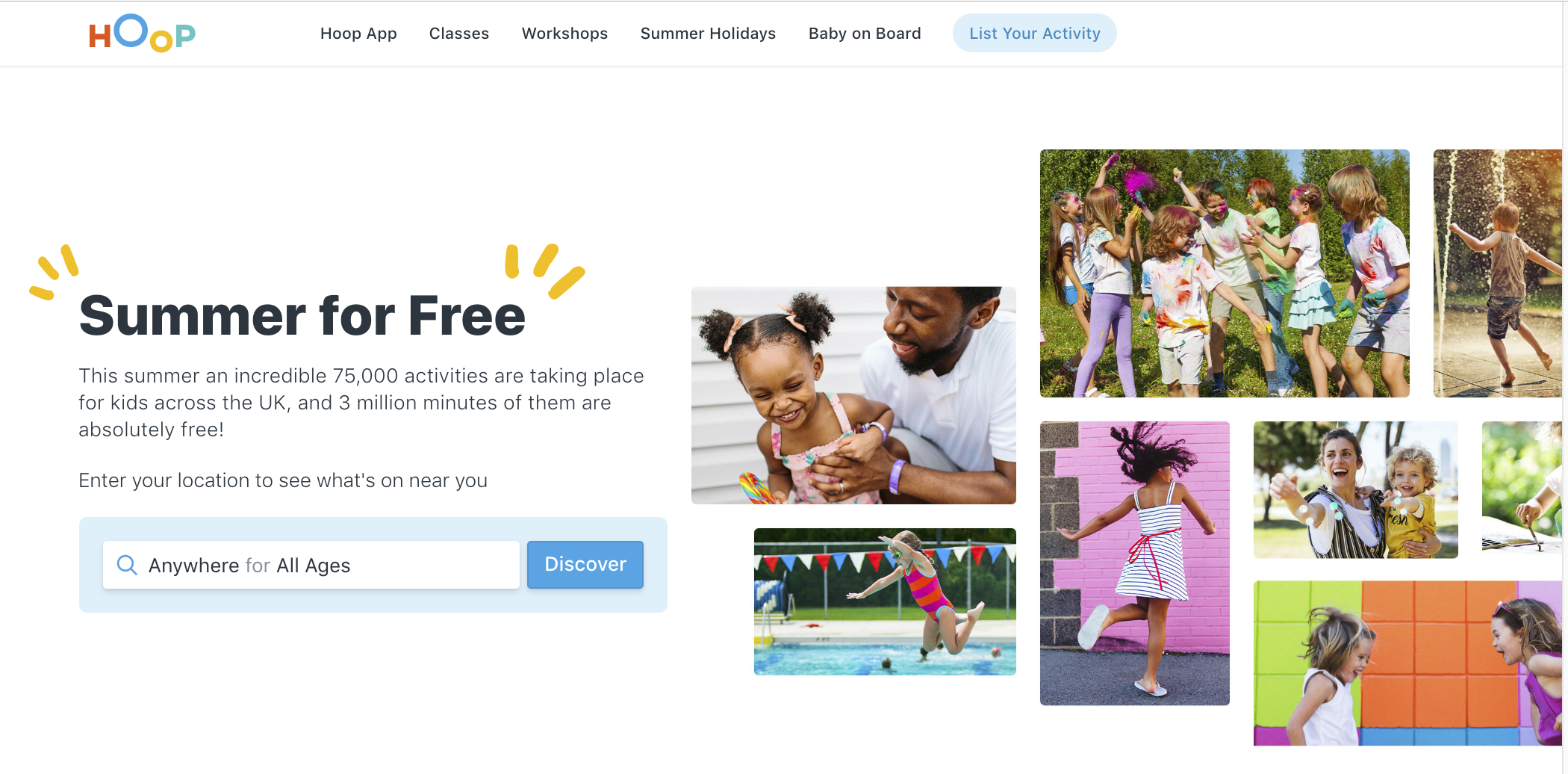 First post clocked 7.5K likes in a week
Engagement
Coverage across national media including Mail Online,
Press