Zurich UK
Keeping climate on the agenda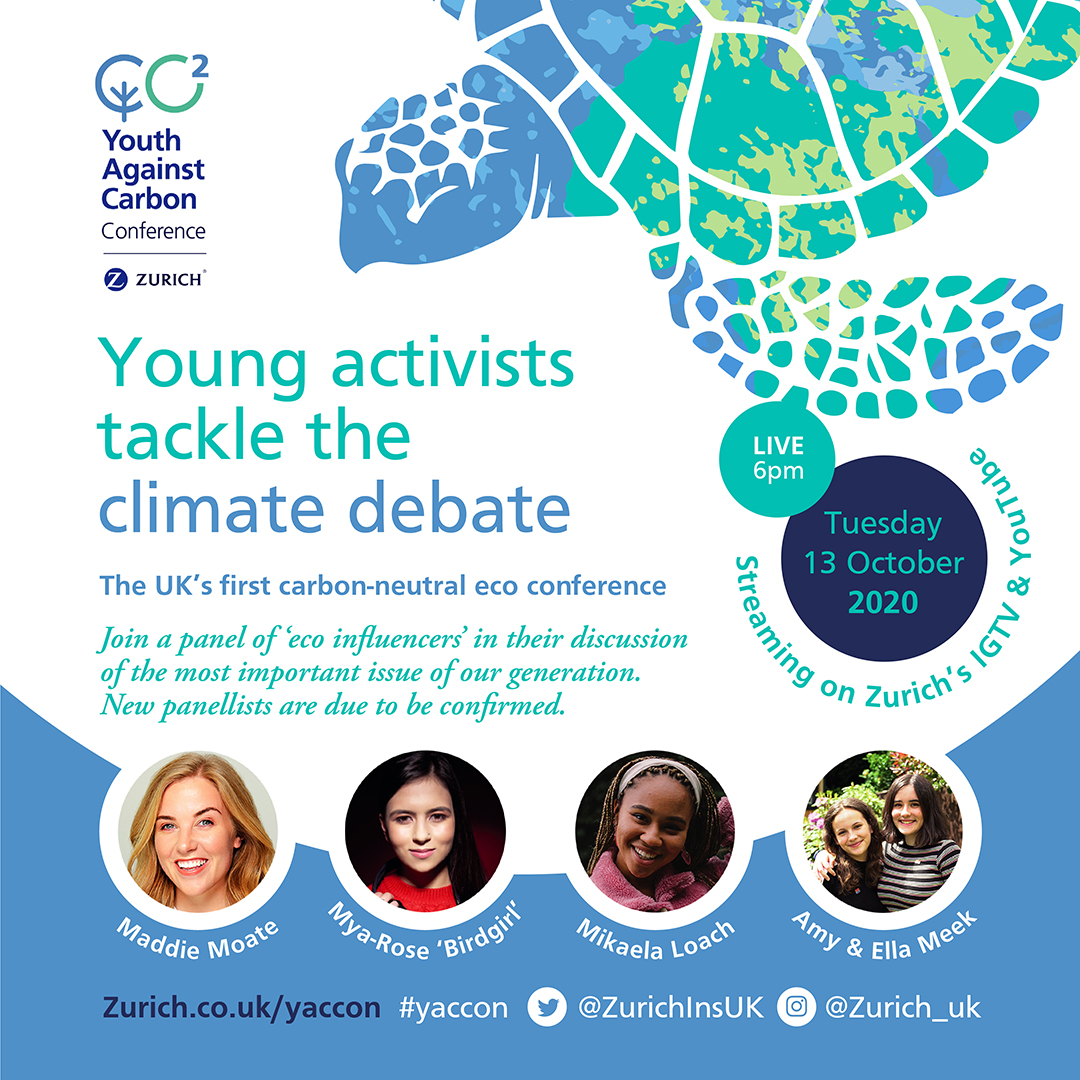 We're proud to be working with Zurich UK to profile their progressive position on climate change by launching the UK's first carbon-neutral eco con.
Zurich is one of the few insurers to commit to a '1.5 degree future' – signing the UN business pledge to limit global temperature increase and be 100% renewable by 2022.
Echoing this sentiment, the creation of the Youth Against Carbon (YAC) Conference is aimed at empowering the next generation of climate activists and supporting grass roots projects that aim to reduce carbon emissions, pollution or plastic waste.
On the panel already are high profile campaigners such as Mya-Rose (AKA BirdGirl) who is the youngest recipient of an honorary doctorate in the country. She's joined by Amy and Ella Meek (Kids Against Plastic), Michaela Loach and TV presenter and campaigner Maddie Moate.
The conference, supported by UK government, will take place on the 13th of October on IGTV and Youtube. We hope to see you there!