Bupa
Message to men: 'check your tackle'
When it comes to testicular cancer, it seems British men are dropping the ball. Six million admit they've never checked themselves and the problem is greatest among young men, who don't consider themselves at risk when in fact those in their 30s are most prone to the disease.
So, ahead of the Rugby World Cup we wanted to capture men's attention and tackle the issue head on, all while underlining Bupa's leadership on cancer treatment, care and awareness.
We worked with Welsh international rugby star and testicular cancer survivor Matthew Rees on a short and shareable video, seeded out via Matthew's Twitter profile and Bupa channels. Through pre-campaign out-reach, we were also able to secure retweets from the likes of Gary Lineker (below), comedian Adam Hills, Kyran Bracken, Movember, Men's Health UK and Chris Ashton.
This activity was also supported by digital display advertising, photography and a news story looking at the impact of treatment and diagnosis delays, helping Bupa to kick cancer into touch.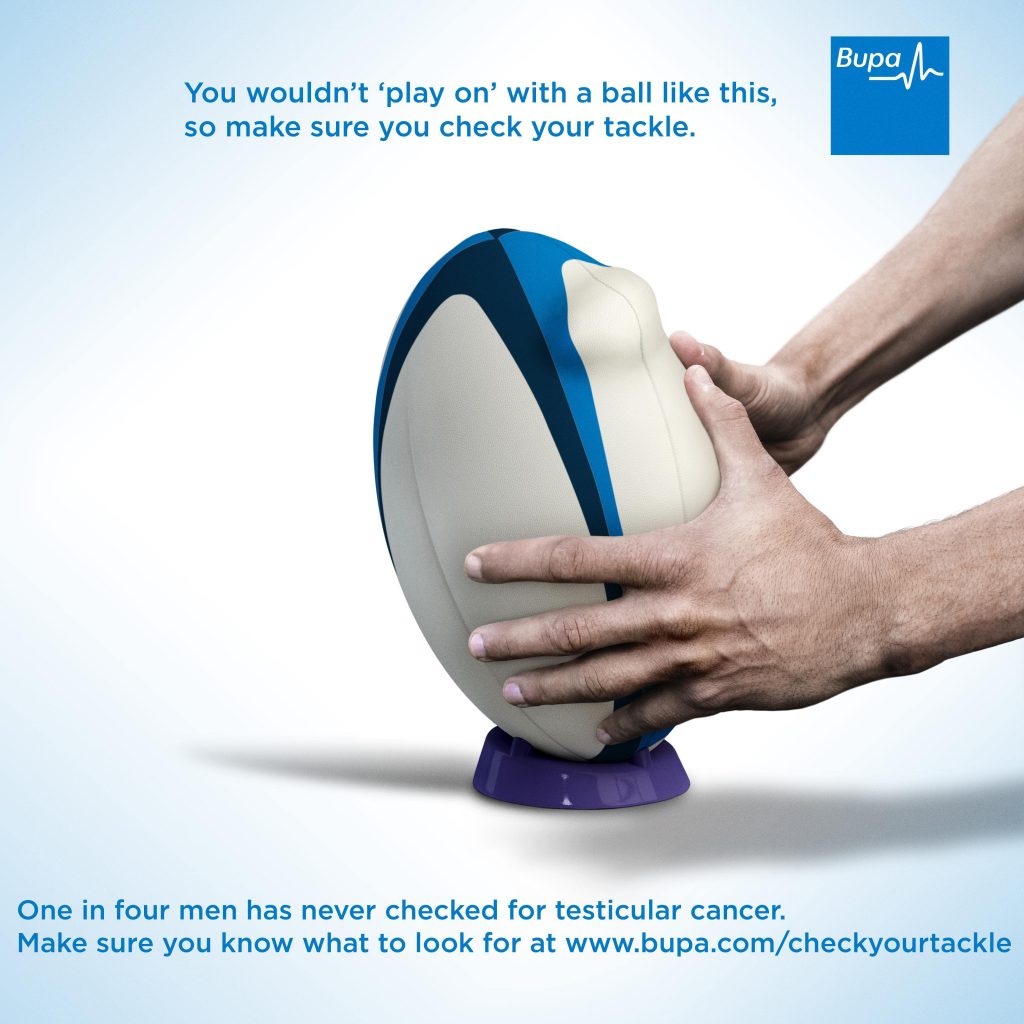 The campaign had a huge impact on day of launch, reaching close to 10m people across social platforms, hitting 30,000 views within hours and being roundly applauded in key trade titles and by leading health charities.