Hoop
Baby on Board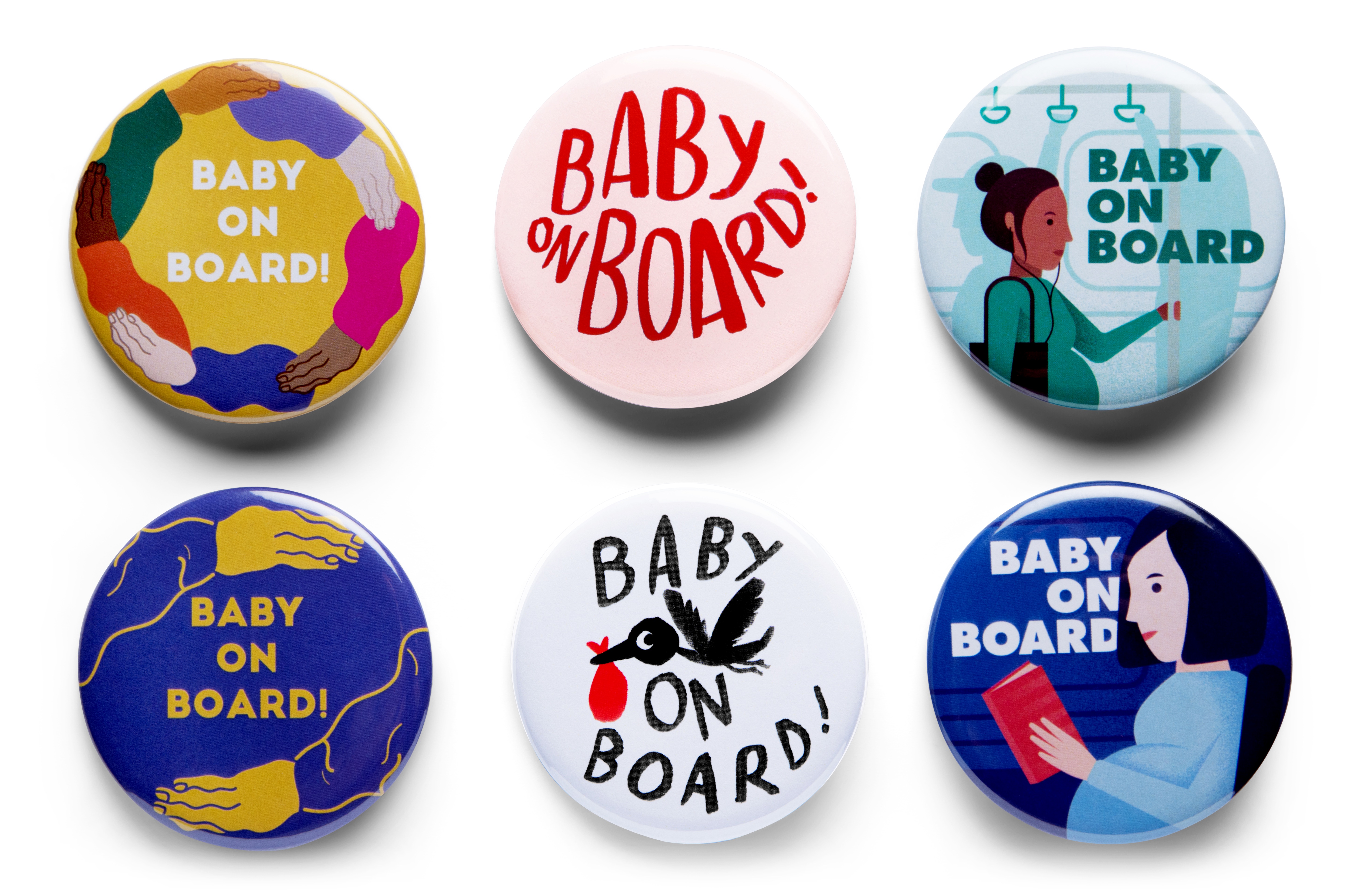 Pregnant women across the UK can often feel invisible and ignored on public transport and family activity site Hoop wanted to put an end to this
We worked with three female designers, including renowned illustrator Marion Deuchars, to reimagine the 'Baby on Board!' badges and release them for free online in line with Mother's Day.
We issued these badges to the media alongside supporting research that revealed that 28% of pregnant women feel overlooked on public transport.
Coverage appeared in top tier publications including BBC Breakfast, ITV News London, Evening Standard, HuffPost and Yahoo, as well as key design press including It's Nice That and Digital Arts Online. We also created a buzz on social media with support from Absolutely Mama, Junior Magazine, Erin Aniker.
The campaign has resulted in over 6000 badges ordered and the orders keep on coming!
6,000 badge orders
Engagement
Featured on ITV News & BBC Breakfast
Broadcast