Confused
Are you Confused by Russian road signs?
Confused were looking for a simple creative idea that would drive quality SEO over the summer months. With the World Cup coming up, we found our answer in the East creating a fun quiz with a serious message, given top billing in Mail Online.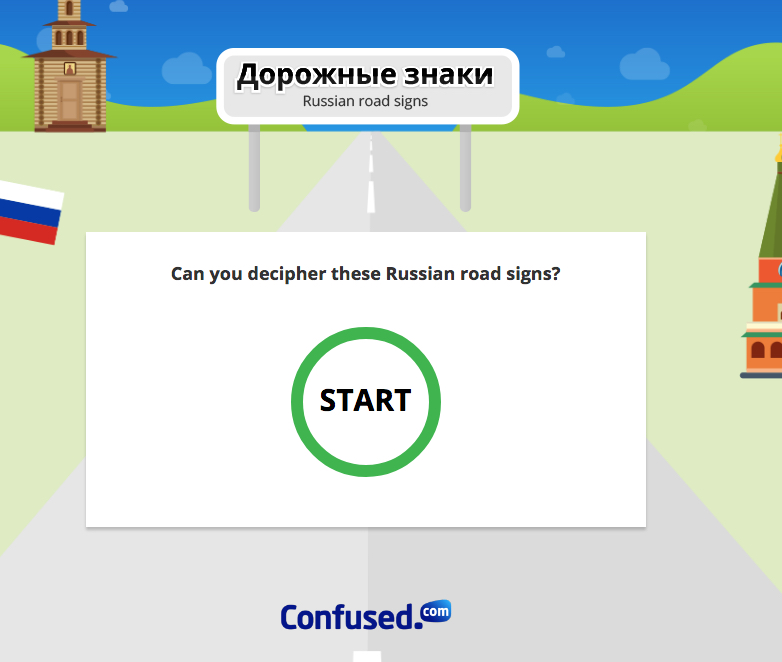 This content demonstrated just how tricky driving abroad can be and highlighted the importance of planning ahead.
Accompanied with new bespoke research around the number of Brits driving abroad each year and a handy FAQ guide for drivers, it was delivered as a story package to motoring, travel, sport and lifestyle media in the weeks leading up to the World Cup.
High quality articles featuring the quiz, links back to the Confused.com website and the research appeared on The Mail Online's Travel and The Express as well as high quality print pieces in The Mirror Travel and The Star.
Three high value backlinks including Mail Online
SEO
Total reach of 3.6 million
Impact